Have you seen this show? I was feeling sorry for myself today with Steve away in DC, so I ate some chocolate Easter eggs (4, actually) and turned on the tv to find this gem in my Amazon "things you may like" section. The Durrells in Corfu is the most magical show by PBS Masterpiece... and it's apparently a true story!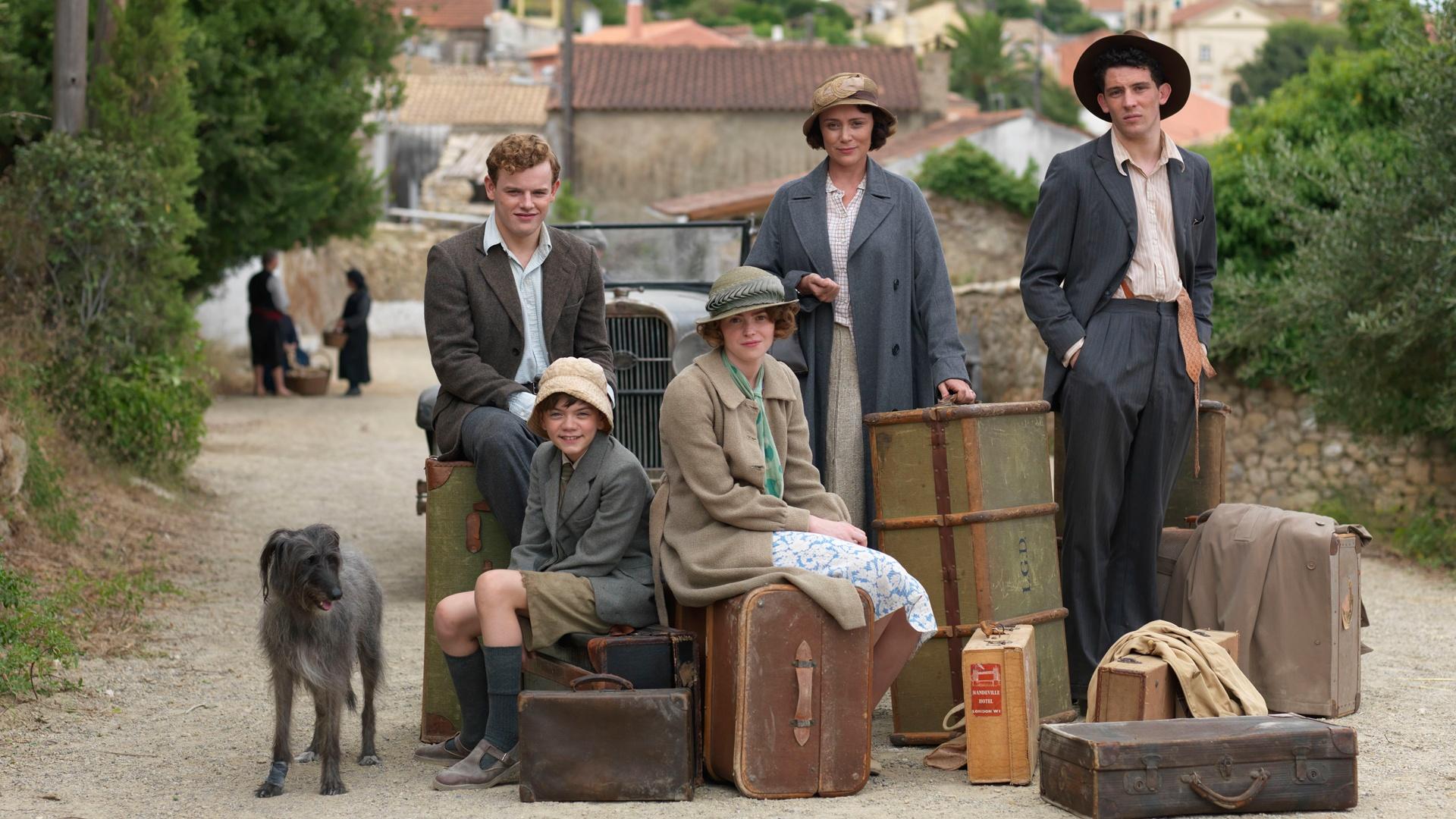 It's about a widow in England with 4 children who uproots them all to move to Corfu, an island off the coast of Greece.
Here are the real Durrells (minus Leslie): Gerald, Margot and Lawrence with their mother, Louisa.
Now I want to uproot my family and move to Corfu too! Holy COW look at how picturesque it is!
And after searching through Tripadvisor - I REALLY want to go there! But for now... I'll have to settle for drawing some quick sketches of it... I may redraw this (not in my bullet journal) and add some watercolor.